From the simplest to multipoint models with 24-pin lock. Digital locks may be installed, opening by code, card or fingerprint.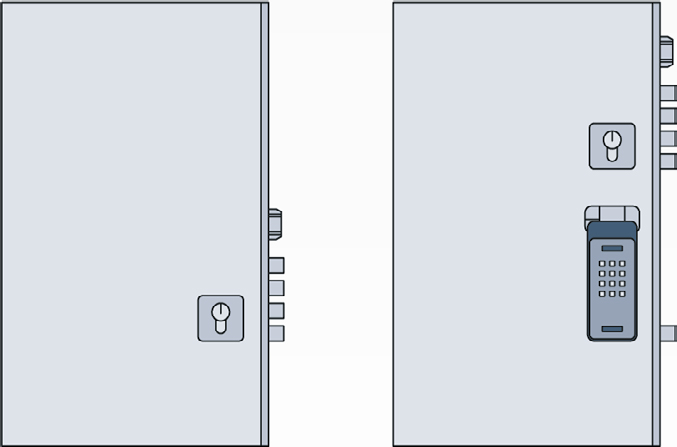 Digital lock with 1 year warranty from Samsung
Safety is very important to our customers. For this reason, we offer KESO multipoint locks from 4 to 24 points – with computerized encoding keys. The strikes and deadbolts are made of stainless steel (AISI 304) with Swiss technology, bringing much more security.